MindActive knows that you work hard on creating your visuals and brand assets. Now it's time to take control.
That's why MindActive is one of only two national agencies to offer Cumulus, our Enterprise Digital Asset Management system (DAM).
Cumulus organizes those digital assets in one location and lets you easily control who gets the latest approved versions. No more worries or time wasted looking for that latest sell sheet or updated presentation. From on-premise deployment to cloud based access, your employees and sales force will have seamless access to the tools they need to get the job done.
Enterprise digital asset management is a powerful software technology for companies to organize and repurpose important visual content across regions, teams, and geographies. Enterprise DAM helps organizations share resources at scale and integrate seamlessly with other enterprise software solutions such as content management systems, product information systems, ERP, eCommerce, document management systems, and the corporation's digital media library.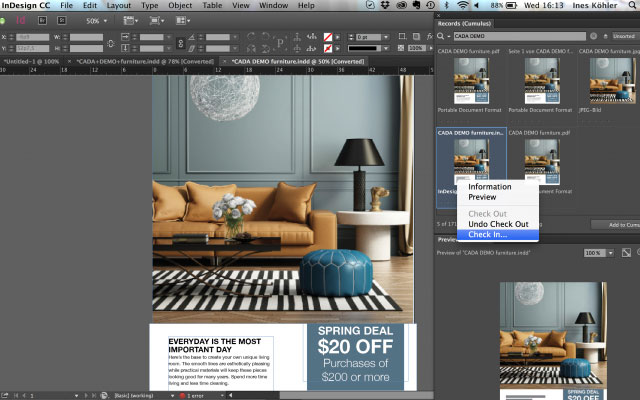 Key Benefits of a MindActive Cumulus DAM system:
Any Platform. Anywhere.
In today's fast-paced world you and your business are constantly on the move. One minute you're shooting an asset on location with a laptop and the next you're reviewing it in the conference room with your client on a tablet. Cumulus works how you do. That's why it remains platform agnostic - allowing access to your content from both mobile and desktop devices across multiple operating systems.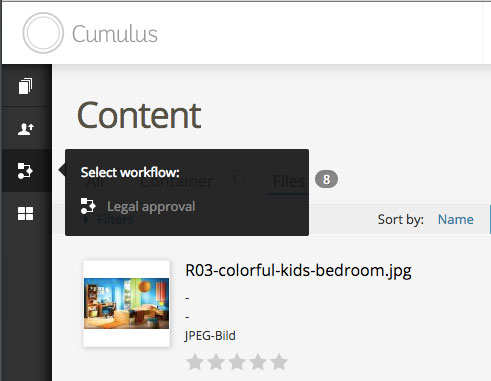 Publish Everything.
Cumulus supports more file formats out-of-the-box than any other DAM vendor. For image and video publishing we offer the most sophisticated distribution technology for you to preview, transcode and transform on the fly.
Automation. You're Busy - We've Got You.
With Cumulus you can streamline content creation and asset handling. Go ahead and automate manual workflows, set up process steps, and assign status-based tasks. With our easy to use interface you'll spend less time fussing with setup and more time focused on creating.
What - When - Where? Powerful Search Gives You Answers.
Search via keywords, date ranges, location data, or by browsing categories, dynamic filtering, and customizable queries. Cumulus will provide large previews of all common file types so you'll always find what you're looking for and, more importantly, you'll find it quickly.
Integrate Seamlessly. Report Effortlessly.
Integrate Cumulus directly with your existing enterprise business system. We offer standard integrations to a number of CMS-Systems, PIM-Systems, Adobe Tools and other enterprise solutions like ERP-Systems or Cloud Storage tools. Even better, you can get up and running immediately, with no time delays waiting for IT or large project funding.
Our DAM software provides you with tools to analyze content usage to understand which assets are key to your brand with visual reporting. All of this in a modern and clean UI, including mobile-responsive design that doesn't sacrifice sophisticated metadata handling functionality on the back end.
Learn how the power of DAMS will improve your workflow.